Co-create with us
Regular
Membership
$60/Month
Our regular membership includes the non-exclusive right to use the creativity room, access to cubicles, access to a printer, Wi-Fi access. Coffee, tea, and water.
10% Discount on Conference Room rentals
Non-Profit
Membership
$99/Month
Our non-profit organization membership includes the non-exclusive right to use the creativity room. Access to cubicles, access to a printer (with personal code), Wi-Fi access. Coffee, tea, and water. Discount monthly billing of printer copies for up to 2 member holders. 10% discount on Conference Room Rentals.
Daily Pass
$15.00
The Daily Pass Includes Access to Creativity Room, Coffee, Tea, and Water.
Creativity
Room Rental
$100/hr
*More than 3 hrs, price will be quoted*
Coffee, tea, and water. Members receive a 10% discount from exclusive rates.
Serenity Conference Room Rental
<3Hrs -$50/hr

>3Hrs – $300

>8Hrs – $400
Set-up Options are –
Chairs Only – Up to 29 people
Classroom Style – Up to 20 people
Custom Option
Access to Coffee, Tea, and Water
Innovation Conference Room Rental
<3Hrs – $45/hr

>3Hrs – $200

>8Hrs – $400
Set-up Options are –
Chairs Only – Up to 20 people
Classroom style – Up to 14 people
Custom Option
Access to Coffee, Tea, and Water
Conference Room (Innovation)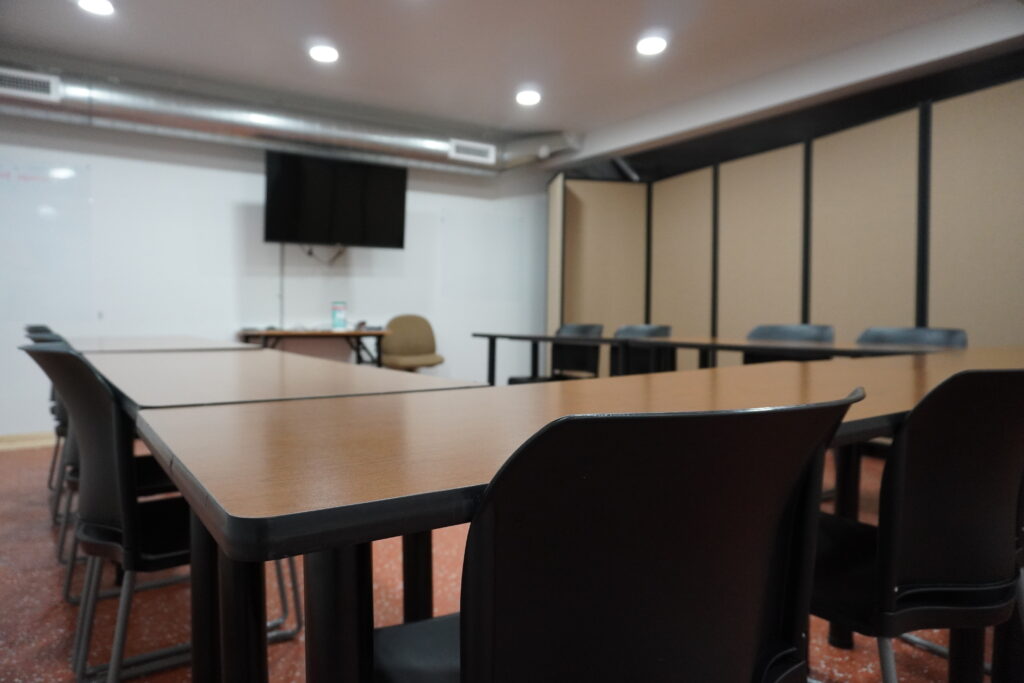 Conference Room (Serenity)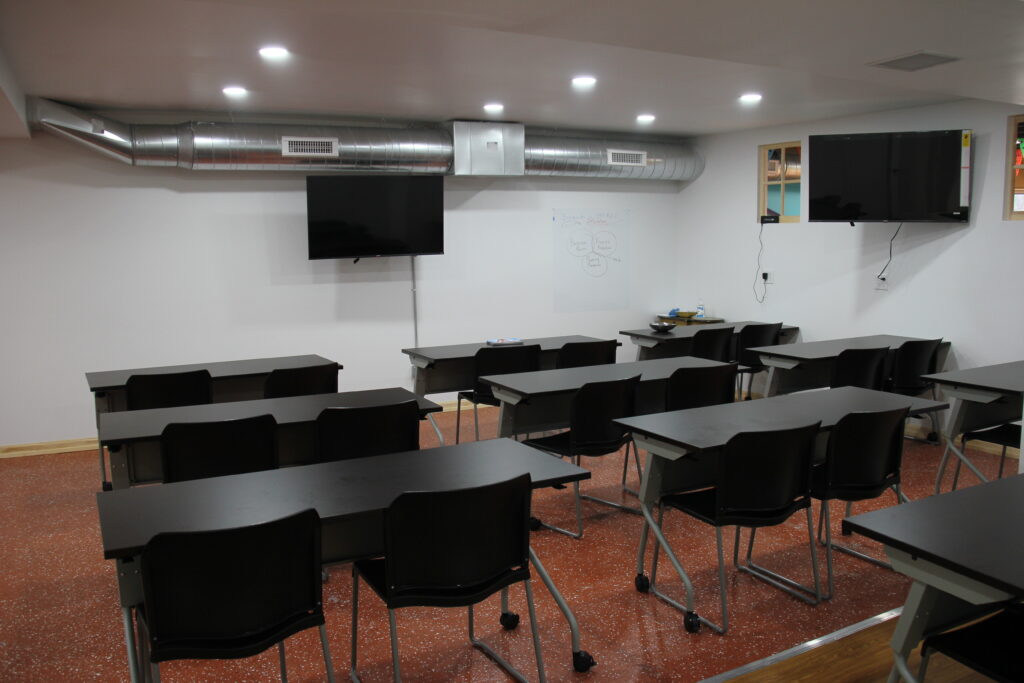 Creativity Room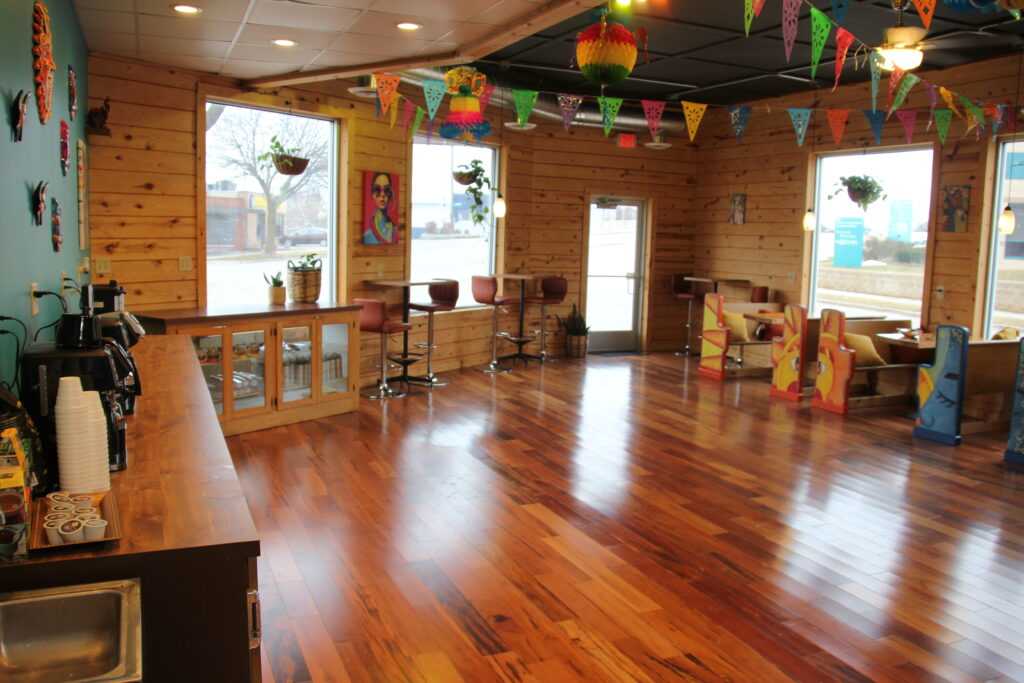 3419 MEI Rental Terms & Conditions
Scheduling and Cancelation
Conference room reservations require 7-day's's advance notice. Any reservation canceled in less than 48 hours is subject to a $79.00 late cancelation fee. Members have 24 hours to cancel a reservation.
When reserving a conference room, a nonrefundable deposit of 15% for the venue is required. Members can reserve the space without a deposit yet cancellation fees apply.
Room Set up
If you require a specific room setup, please ensure that such setup is sent to the office 48 hours in advance. Otherwise, you are to leave the room in the same way you found it.
When moving furniture, you are responsible for any damages to the floor or the furniture and you agree to hold 3419 MEI LLC and MEI, Inc harmless from any physical damage caused to yourself or a person attending the event.
Audiovisuals
Rental includes the use of audiovisual equipment and access to the internet*. TVs require an HDMI Connection. If your computer does not provide such a connection, please let us know so we can make arrangements form. * Note that 3419 MEI depends on a third party to offer internet service and has no control over outages. We encourage you to plan accordingly.
Rental includes coffee, tea, and water self-service. Let us know if any supplies are low at any time. A team member will be monitoring the area regularly.
Cleanliness and Service
All garbage and/or recyclables must be placed in the proper receptacles. Any rooms lefts with cups, food, or garbage on the tables, floor, or common areas will be subjected to a minimum $69.00 cleaning fee.
Please, do not set on study tables paint, chemicals, or any similar, materials on the premises without protecting the area and/or furniture.
If there is a spill, damage to furniture, missing supplies, or missing restroom paper/napkins, please notify the staff immediately during office hours. If you are using the facilities during off hours, please contact 414-699-5723.
If there is a life-threatening situation, please call 911.
Security
The facilities are fully monitored and cameras are rolling 24/7. You and your attendees provide permission to be videotaped when you enter the premises.
Please ensure that before starting your event, all participants are familiar with bathrooms, exit locations, and extinguisher locations. Rooms are equipped with smoke detectors.
Call 414-383-4633 to reserve Conference Rooms or Creativity Room
Accounting for Small Businesses | Contaduría para Negocios Pequeños

Financial Statements for Non-Financial Professionals | Estados Financieros para Profesionales No-Financieros