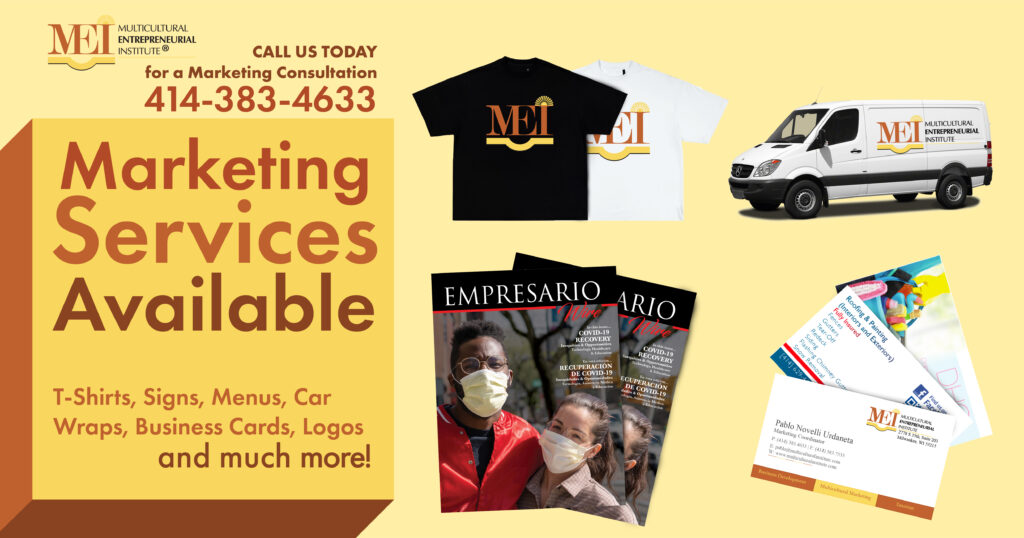 Strategic Marketing is pivotal to any organization's success. The field of Marketing has evolved in the past few decades to accommodate a multigenerational, multiethnic, multicultural, and multilingual client base.
Let's partner to ensure your long-term success in the 21st century
The team at MEI focuses on marketing approaches that are culturally and generationally relevant while leveraging technology and social responsibility. A core competency of MEI is public outreach for multicultural and ethnic communities, including stakeholder identification and outreach, strategy development and implementation, neighborhood canvassing, organizing, and meeting facilitation.
• Logos