Dr. Nelson Soler – Ph.D./MBA/MS/EDFP/Enrolled Agent/Quickbooks Pro Advisor
President and CEO
Nelson Soler is an innovative entrepreneur who has founded two for-profit and three non-profit organizations. Soler has utilized his educational and advocacy capacities to facilitate the formation of more than three thousand two hundred enterprises in the greater Milwaukee area.
Thousands of individuals have benefited from Soler's expertise in: entrepreneurship, accounting, nonprofit management and marketing. Soler's accomplishments received recognition by the national and local media. As a result of that recognition, Soler received the United States Small Business Administration Award from the State of Wisconsin in 2007. In 2009, Nelson Soler was named the Chamber Executive of the Year for Region 4(IA, IN, IL, KY, OH, MN, MI and WI) by the United States Hispanic Chamber of Commerce. Soler was also named the 2011 UMOS Hispanic Man of the Year for his contributions to the advancement of the Latino and received an Individual Inner City Award by the Greater Milwaukee Committee. In 2012, the Hispanic Professionals of Greater Milwaukee named Soler the Entrepreneur of the Year, Additionally, Soler has been named the Inspirational Entrepreneur of 2017 by Bizstars and received the Community Business Development Award in 2018 by Wisconsin Economic Development Corporation.
Soler has a diverse experience in banking, international business, mining equipment manufacturing, academia, real estate, and the electric utility industry. He has lead teams in business development, international sales and documentation, ERP systems upgrade, corporate communications, and training.
His education includes a Doctorate Degree in Philosophy, a Bachelor of Science in Electrical Engineering (01) and a Bachelor of Arts in Economics (01) from the State University of New York at Buffalo; a Masters in Business Administration (93) and a Masters in International Business and Marketing (99) from the University of Wisconsin-Milwaukee. Soler is also a graduate from Future Milwaukee Community Leadership Program (03) and the Associates in Commercial Real Estate Program (08) from Marquette University. Additionally, he holds a Wisconsin Real Estate Broker's License, a Next Level Entrepreneurial Instructor Certification, an Economic Development Financial Professional designation, Enrolled Agent Designation by the US Department of Treasury and a QuickBooks ProAdvisor Certification.
Soler's community involvements include: Commissioner in the Milwaukee Fire and Police Commission, President and CEO of the Latino Chamber of Commerce of SE Wisconsin, Executive Founding Director of the Latino Entrepreneurial Network of Southeastern Wisconsin; Founder of the LEN LULAC Chapter; and Advisory Council Member for Wisconsin Bank and Trust; Member; Hmong Wisconsin Chamber of Commerce; Member, African American Chamber; and Greater Milwaukee Association of Realtors.
Latest mention of Nelson Soler and the Institute on Milwaukee's Shepherd Express
Letter's of Recommendation from Soler's Professors at Cardinal Stritch University

Alfredo Diaz, ASFP, Computer Technology Certificate
Taxation Manager
Alfredo manages taxation services for personal and the self-employed. He has served in different roles at the organization including tax intaker, payroll coordinator, and bookkeeper. Alfredo has been a volunteer for several nonprofit organizations including the Latino Chamber of Commerce and the Latino Entrepreneurial Network handling events and treasurer functions. Mr. Diaz, graduated from a technical college in Mexico with a degree in Computer and Business, he also served as a rural elementary school teacher for a year prior to migrating the US. Alfredo currently holds the ASFP tax credential and a payroll certification.

Cindy Carmona, Bachelor of Fine Arts
Marketing Director
Cindy graduated from the University of Wisconsin-Milwaukee with a Bachelor's Degree in Graphic Design in December 2021. As our creative director, she assists clients in helping them achieve their entrepreneurial dreams with branding, creative services, and website development. She also oversees all the marketing and promotional services for 3419 MEI, MEI Bookkeeping, and MEI Training services. Cindy currently holds her 2022 Express Tax Course Certification from the Latino Tax Pro Training.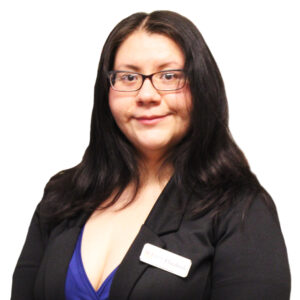 Elizabeth Cruz, ASFP
Bookkeeping & Sales Tax Coordinator
Elizabeth is an entrepreneur with experience in retail and social media. She currently manages retail account sales taxes, payroll, and bookkeeping. Elizabeth is credentialed in Payroll and holds the ASFP. Elizabeth is very involved in the community and has served as the secretary of the Latino Entrepreneurial Network. She also assists small business owners with social media tools. Elizabeth is a native of Texas.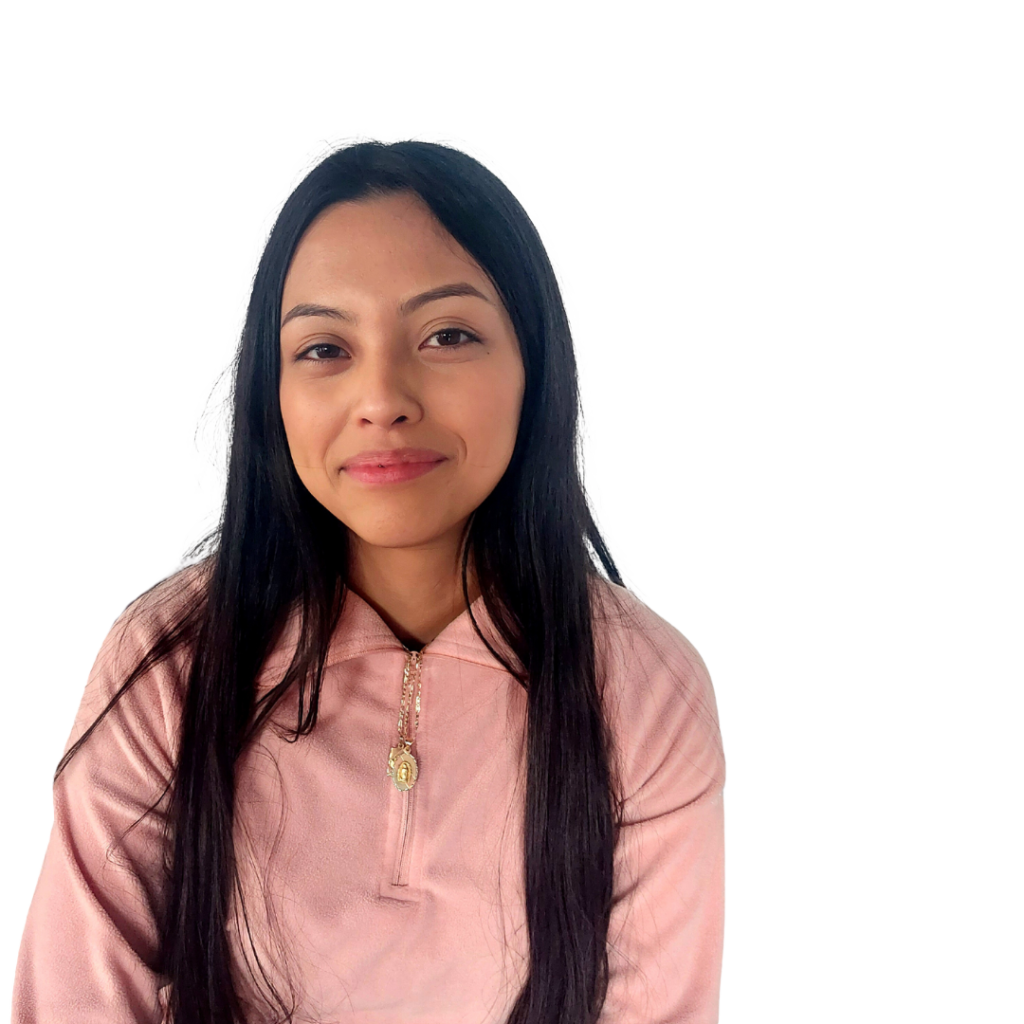 Briana Corona
Client Services Coordinator – Contractors and Payroll
Briana is a senior at Veritas High School. She took the Bilingual Entrepreneurial Youth Program in the Spring of 2023 and after completion of the program, she was placed at MEI to assist with client services, payroll, bookkeeping, and the Contractor's Initiative Program – To strengthen and widen her skills in the business industry.
Damaris Mirafuentes
Client Services Coordinator – Training
Damaris is a senior at St. Augustine Preparatory High School. She took the Bilingual Entrepreneurial Youth Program in the Spring of 2023 and after completion of the program, she was placed at MEI to assist with social media marketing, entrepreneurial training, and client services – To strengthen her skills in client services and social media marketing.